Renting your property was much easier during the times when it was enough to put a sign in front of your house or tell your neighbors to put the word out that you were looking for tenants. There are more factors to consider nowadays when the rental industry has become more complicated. 
Whether you're new to the rental business or you already have some experience as a landlord, you should do your research on property management in Tierra Santa to learn how to rent your home more efficiently.
How to rent your property in 2022?
To rent your property quickly and efficiently, you need to be well prepared and do your research on the current state of the market. When you take care of the preparation, prices, and conditions, you need to find a trustworthy tenant. 
Even after you find your tenants, you will still need to ensure that the property is adequately maintained and that the payments are regular. Let's take a more in-depth look at everything that you need to know as a renter:
Research the market and laws
The first step that will dictate how the rest of your renting process will go is thorough research of the current rental market state. Your property is more valuable if it's close to good schools, bus stations, and attractions such as the San Diego Zoo.
Taxes, zoning ordinances, and local regulations are often overlooked. It's a good idea to hire a professional to take care of this for you.
Attorneys can help you abide by all the laws and rules, and accountants can help you handle the finances. Each state has different laws, so make sure to check the specific ones for your country.
Find reliable tenants
You should ensure that your potential tenants are trustworthy and reliable before signing a lease and letting them reside on your property. Here are some of the most important tenant qualities to look for:
A clean tenancy record and excellent references

Proof of employment or other income

Respectful, polite, and friendly 

Willing to take good care of the property

Willing to pay rent on time and in full
By choosing a tenant who displays all of these qualities you will be able to rest easy knowing that your property will be maintained and that you will receive a stable source of income from the rent.
Renovate and maintain your property
Before renting your property, you need to take care of any issues that it may have. If there are any electrical, plumbing, or heating issues, take care of those first. More and more people work from home, so they need a quality desk and a stable internet connection. 
Then you can move on to the more decorative part of the renovation. Here's what to take care of if you haven't already:
Repainting walls, doors, and windows

Fixing or replacing any faulty furniture

Deep-cleaning every corner of the property

Landscaping the yard

Adding small but impactful details such as plants or art
This will increase the value of your property and make your tenant feel at home. You should do occasional check-ups of the property to see that the tenant keeps everything tidy and in good condition.
Where can I find the best property management experts in Tierra Santa and the vicinity?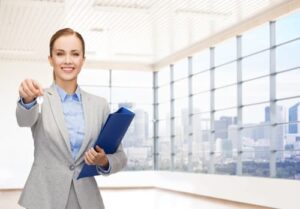 It's always best to allow professionals to handle the entire renting process and property maintenance, Lofty Property Management is the company for you. Our property managers are well trained to take care of everything related to renting your property. 
We are available 24/7 for any emergency services. In addition to this, we handle move-outs and evictions in your place. You won't need to put yourself through unnecessary stress from dealing with tenants breaking leases unexpectedly or property damage.
Feel free to reach out to us anytime. We will give you an estimate of your property value and rent your property for the best price.